Hypercolour & IR Sound @ Outer Bass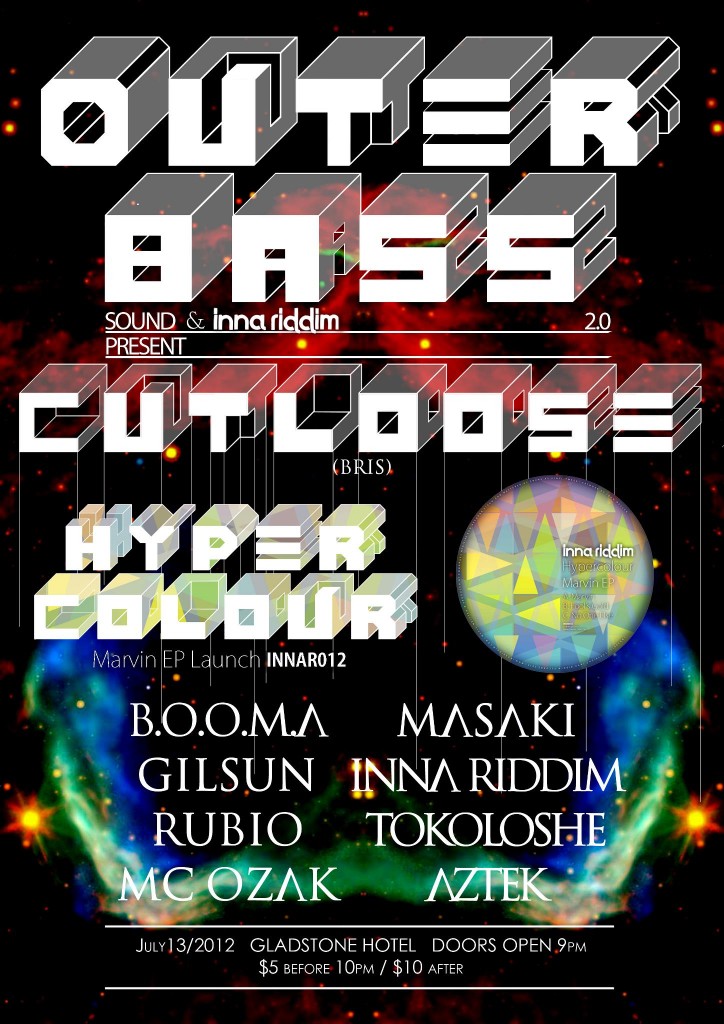 To coincide with the launch of their Marvin EP on Inna Riddim Recs, HyperColour will be joining Brisbane's Cutloose and a cracking local lineup including Inna Riddim Sound at Outer Bass.
All the action starts 9pm at the Gladstone: five bucks before ten, ten after. Two systems, open till late, big bass sounds! Full details on the Facebook event page.