Altitude 507 :: 05 :: with Selekta Kat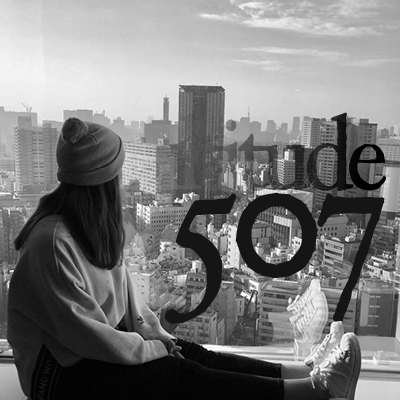 Selecta Kat brings her signature style of heavyweight steppers and dub energy on the latest episode of Altitude 507. She also talks about Goody's Hifi – latest addition to Australia's growing sound system scene, one she and some friends have been putting together, and will have its very first outing next month.
To build up to Kat's excellent selection, Micapam takes a slightly idiosyncratic journey, criss-crossing from the 1970s to the present day, from jazz to reggae, dub, and dub techno. Enjoy!
Tracklist:
Miles Davis – Helen Butt
Stanton Davis' Ghetto/Mysticism – Space-A-Nova I
Gogo Penguin – Protest
Ezra Collective – Space is the Place
Kamaal Williams – The Return
Plumstead Radical Club – I Shot the Sherrif
Aketi-Ray – Time Is Now
The Upsetters – Sipple Dub
Conscious Sounds – Church Street Dub
Abyssinians – Declaration of Rights
Horace Andy – Zion's Gate
Junior Delgado – Away with Your Fussing & Fighting
Babe Roots – Ruff Out Deh
Rhythm & Sound feat. Jennifer Lara – Queen in my Empire
~ SELEKTA KAT ~
Ashanti Selah & Alpha Steppa feat Ras Divarius – Violin Step
Congo Natty – Get Ready VIP Dub (Sukh Night rmx)
Ras Tweed – Kool & Sekkle Dub
Conquering Version (Will Tee)
Artman Meets Doogie – Artman (Conscious Sounds)
Knowledge (Numa Crew)
Rise and Shine, sax version (Shady feat. Tenor Youthman (Moscow,
Russia) & Tailored Sound)
Nu Beginningz (Jinx In Dub Steppa Rmx)
Komodo Dragon (Bredrin Records)
Echo Park (Violin Boy)
Carbon Chronium Dub (Dubkasm)
Empire Dub – Kandee & Lix Rmx (Radical Guru)
The River (Alpha Steppa meets High Public Sound & I-Sarana)
Podcast: Play in new window | Download