LUPR: Eachother / Climb [ INNAR034 ]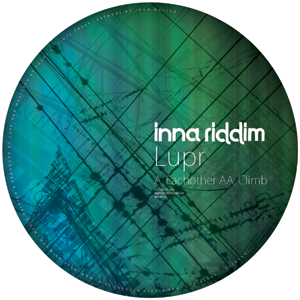 'Eachother' is a classy, summery affair, steeped in musical heritage and adroitly binding its disparate elements into a coherent whole: a spoken-word paean to love, a sax sample evoking the heyday of cool jazz, and a warm chord progression, all woven onto a smartly stepping 4×4 beat like gold embroidery on black satin. Smooth as an ice cream float.
By contrast, the flip, 'Climb', plunges into a much murkier soundscape. A spliced and semi-submerged vocal hook sets the tone for a paranoiac journey lit by disturbing, heavily compressed synth washes flickering like lights in a derelict underpass. A spidery bassline totters forward, buffeted by filter sweets as it leaps the hurdles of a sprawling backbeat. Moody AF.