John Matrix: Africa / The Only One [ INNAR031 ]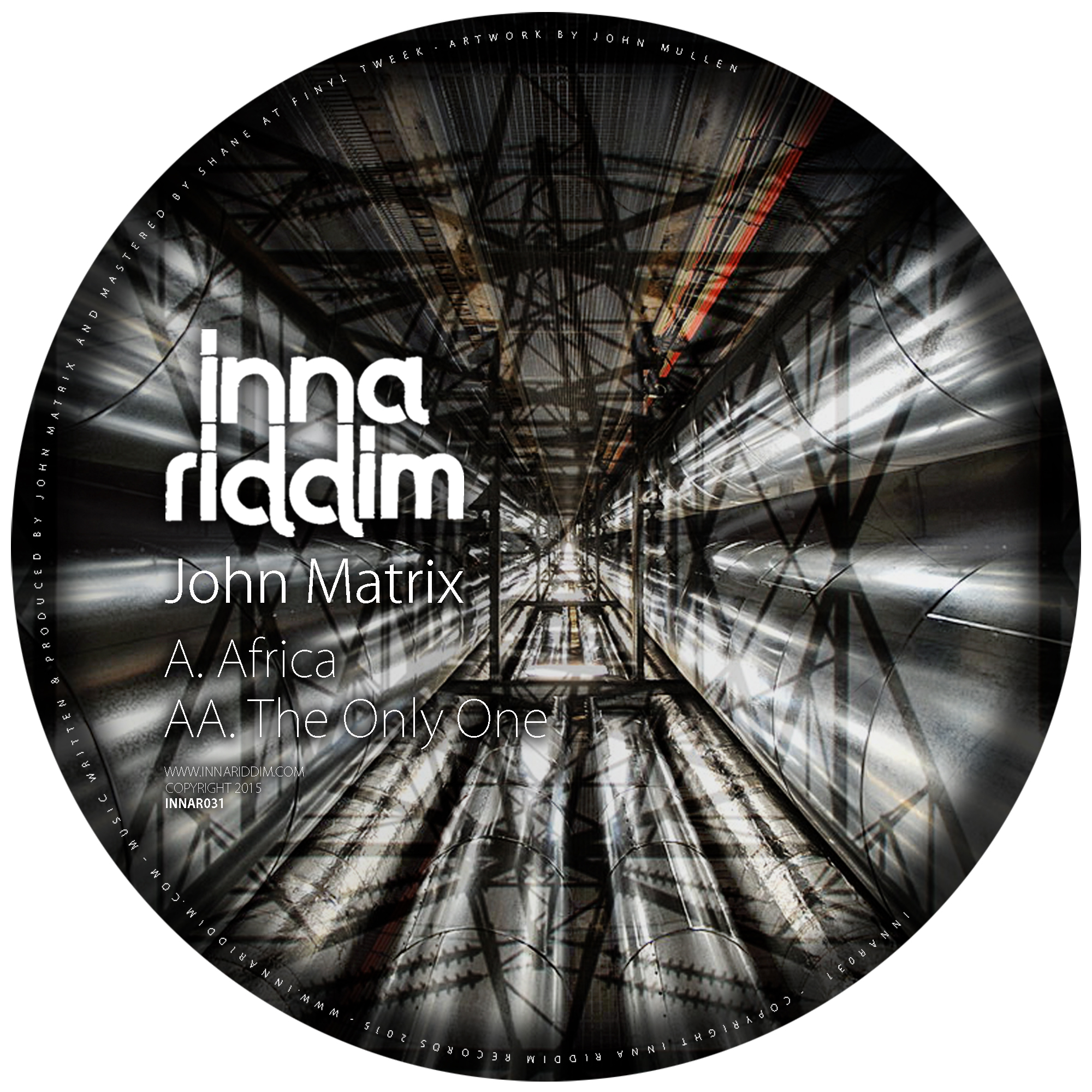 A paean to the continent to which dance music owes most of its rhythmic heritage, 'Africa' announces its intentions with a dramatic vocal sample, in documentary voiceover style, intoning that 'it began in Africa'. Lo-fi crackles and a subdued metallic heartbeat give way to a massive tribal beat. John Matrix's characteristically dark and spacious sonic atmosphere is present here, but it's deployed to even more devastating effect than usual, knitted in with a rollicking 4×4 offset by syncopated percussion. Low-slung and compulsively rhythmic.
On the flip, 'The Only One' keeps it deep and driving, with a more menacing edge. Ominous pads set the mood, punctuated by a single heavily delayed snare, the echoes of which mask the throbbing juggernaut of a beat as it emerges in a dramatic filter sweep. A reverb-drenched fragment of an ardent lyric, like a message from earth replaying in the vast hull of an interstellar freighter, gives a sense of human scale that underscores the weight of that pounding rhythm and the sub beneath it. Deadly and stratospheric.