Christopher Yikes: Knockout mix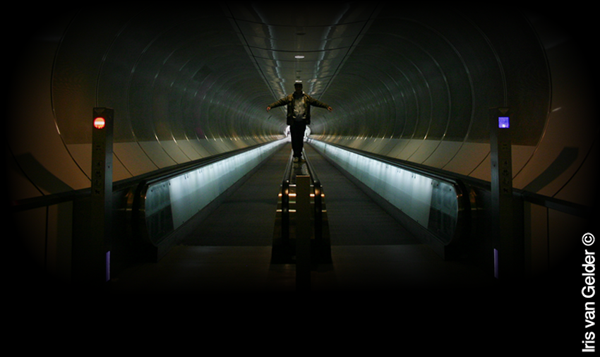 You know it's Friday and we're all looking forward to the weekend, and so in keeping with our tradition we have another mix for you, this time courtesy of The Netherlands' rising talent Christopher Yikes.
To celebrate his debut release Mataglap EP [ INNAR014 ] he's put together a killer selection of tracks to see you through the weekend and beyond, not only featuring his very own productions cut specially onto dubplate (unreleased as well as part of Mataglap EP) but also Dubstep's cream of the crop, and a cheeky exclusive by our very own John Matrix to keep an ear out for.
So press play, enjoy and don't forget to check out Christopher Yikes' debut release Mataglap EP that came out today!
Christopher Yikes: Knockout mix
1. Christopher Yikes – Hurt (Inna Riddim)
2. Shackleton – You Bring Me Down (Skull Disco)
3. Jack Sparrow – Good Ol' Days (Deep Medi)
4. Christopher Yikes – Progress (DUBPLATE)
5. Digital Mystikz – Enter Dimensions (Deep Medi)
6. Kahn – Way Mi Defend (Box Clever)
7. Gyu -Fifth Element, Hajee Remix (DUBPLATE)
8. Hazed – The Burden (FKOF free download)
9. Krimson – Pulse (free download)
10. Goth Trad – Cosmos (Deep Medi)
11. The Eerier Child – Rabid Dogs (Black Sunday)
12. J.Kenzo – Therapy (Tempa)
13. John Matrix – 101(DUBPLATE)
14. Christopher Yikes – Amphibious (Free download)
15. Juss B – The Oracle (Gradient Audio)
16. Skream – Memories Of 3rd Bass (Digital Sound Boy)
17. Christopher Yikes – Become Death (Free Download)
18. Truth – Babylon (Artikal)
19. Christopher Yikes – Knockout (Inna Riddim)
20. Matt U – Can't Wake Up (Boka)
21. Christopher Yikes – B.B.M.S. (DUBPLATE)
22. Mala – Changes (Deep Medi)
Podcast: Play in new window | Download